Ideal Small Arms
Australian manufactured firearm parts made in Victoria
Ideal Small Arms - How we started manufacturing firearm parts.

In August 2012, after years of exclusively retailing on-line, we decided to manufacture firearm parts. There is a steady demand for Australian made firearms.
We also decided upon accessories and sighting systems and many other useful add-ons.
By March 2013, we had spent over $80,000 on equipment and still hadn't manufactured a single part. The CNC vertical milling centre eventually arrived in September 2013. Upon arrival, we discovered we needed to purchase even more CNC tooling. When too much tooling, is barely enough!
Ideal Small Arms - Our first minor firearm component
Whilst waiting for our CNC machine to arrive, we trained on software and created a number of CAD drawings. We ran endless machining simulations with various setups from January 2013, until the machine finally arrived in September 2013. Once the CNC machine arrived we quickly went to work on our first part. By the end of the first week, we succeeded. One part down, one hundred more to go!
Leapers-UTG - Parts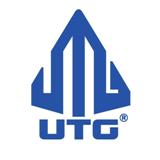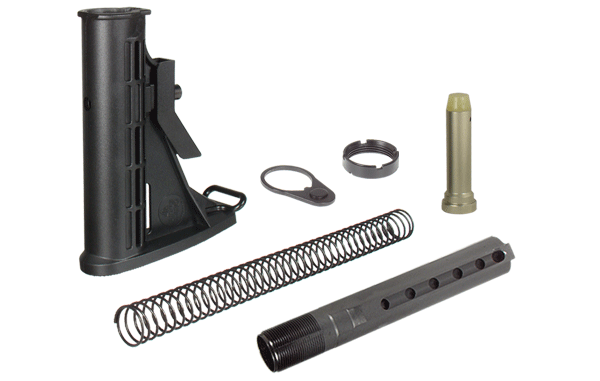 Leapers UTG based in USA offers a huge selection of accessories and sighting options.
We visited Las Vegas Shot Show in January 2014 and established an ITAR export licence from USA for Leaper-UTG parts. UTG sights, lasers, stocks and fore-ends. Click on UTG Tactical logo for a list of items available.
Springs, Screws and other 'pain in the neck' parts
What a pain! We cannot easily manufacture springs. We tried and tried. We eventually capitulated and purchased from a supplier. Screws are also readily available from Australian suppliers. And yes, there are a few other parts less expensive than us trying to manufacture. ... Life becomes easier when purchasing roll pins!
Ideal Small Arms - Minor parts available
As of December 2016, we've produced many firearm parts and minor components. We continue to manufacture and test a growing list of firearm parts and components.
Ideal Small Arms - Rimfire Magazines
We've been busy in 2016, developing and manufacturing an Australian made 22lr polymer rimfire magazine. More information is available on our Ideal Small Arms Magazine webpage. Compatible with Lithgow Crossover LA101; Brno Model 1 and 2; Norinco JW25 and JW15; and CZ 452, 453, and 455.
Ideal Small Arms - Modern Sporting Rifle.
We are developing a new modern sporting rifle. Utilising all the benefits inspired by Eugene Stoner. CAD (Computer Aided Design) delivering innovation and style. CNC (Computer Numerical Control) cost efficient machining delivering form, function and ergonomics.