Ideal Small Arms
An exciting all new range of modern sporting rifle manufactured in Australia, coming next year...
Ideal Small Arms - Why we started manufacturing instead of importing

In August 2012, we thought,"Surely it can't be that difficult to manufacture minor firearm components, ... right?" All we need to do is measure and reverse engineer...

In January 2013, we cleaned out the machinery shed, built shelving and benches. Purchased a CNC vertical milling machine, tooling and had power connected. Installed extra lighting, purchased a computer and software. Drop saw, drill press, hydraulic press and other engineering gear. By March 2013, we had spent over $80,000 and hadn't made a single part... The CNC arrived in September 2013. At the same time, we discovered we needed to purchase even more tooling, you cannot have too much tooling!
Ideal Small Arms - Our first minor firearm component
Whilst waiting for the CNC to arrive we trained on the software and created a number of CAD drawings of parts. We ran endless simulations with various setups on our computer from January 2013, until the machine arrived in September 2013. Once the CNC machine arrived we quickly set up our first part. After a week of working late into the night we succeeded. One part down, 100 to go!
Leapers-UTG - Parts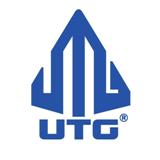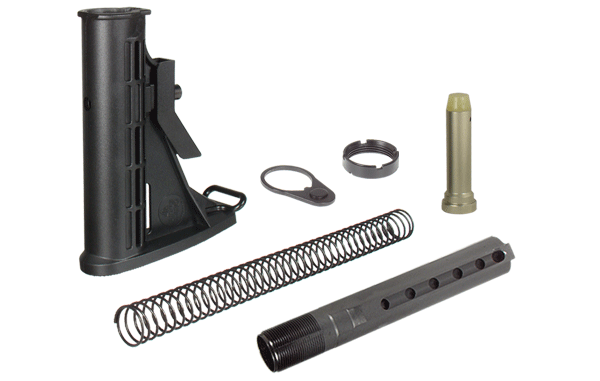 There are a number of items we cannot manufacture economically. We needed stocks and fore-ends which are not manufactured in Australia.
We visited Las Vegas Shot Show in January 2014 and established an ITAR export licence from the USA for Leaper-UTG parts. UTG sights, lasers, stocks and fore-ends. Click on UTG Tactical webpage for a list of imported items available.
Springs, Screws and other 'pain in the neck' parts
What a pain ... We cannot easily manufacture springs. We tried and tried. We ended up purchasing from a supplier. Screws are also readily available from suppliers. And yes, there are a few other parts cheaper and easier to buy such as roll pins.
Magpul Pmag Magazines
We needed high quality magazines. As a firearm dealer the Federal government has restricted us to importing only 10 round capacity magazines. (We can order high capacity magazines when a purchaser has the appropriate Attorney General permit.) We searched for a supplier at the Las Vegas Shot Show in January 2014 who would export to Australia. We slowly discovered the difference between could export, would export and actually can export.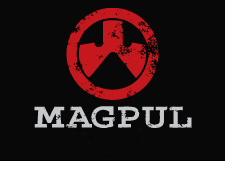 US distributors have no problem in supplying 30 round magazines, but ask for 10 round magazines ... that's another proposition. After unsuccessfully negotiating with four US distributors, we eventually landed Magpul Pmags in November 2014. The upside is we've found a company in the USA who "can do". Click on Magpul Magazine webpage for price of magazines for immediate delivery.
Ideal Small Arms - Minor parts available
As of December 2014, after countless hours of machining we'll able to produce many minor components. There are many firearm parts we're in the process of manufacturing and testing.
Ideal Small Arms - Made in Australia for Export
We have identified an overseas market for Ideal Small Arms. We recently exported "controlled goods" into New Zealand and found it to be a "drama free" process. Once we're ready, we'll establish a supply chain into NZ.
Ideal Sporting Guns for sporting shooters. We are developing a new modern sporting rifle. It utilises all the modular benefits of a modern sporting rifle. CNC (Computer Numerical Control) engineering delivering form, function and ergonomics. CAD (Computer Aided Design) delivering innovation and style.