Latest News
There are many new firearm and hunting products released yearly.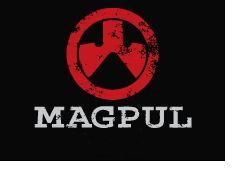 Latest product is Magpul Magazines - AR/M4 Gen M3 - Pmag - 5.56x45 NATO / .223 REM - 10 round capacity, impact / dustcover, marking matrix, slimline floorplate, over-travel insertion stop.
We have another overseas supplier who manufacture our aluminium Ideal Small Arms Magazines - AR/M4 - 5052-H32AL Black Anodize - 5.56x45 NATO / .223 REM - 30 round capacity. If you have an AG permit in hand, please call to discuss. Turn around time 4 weeks.
We search for the latest in high quality firearm products which fulfil your shooting requirements and expectation.
Precision, Quality and Accuracy - We don't try to offer every brand of shooting product available in the market. If you can't find the shooting product you are searching for on our website, it's either something we simply prefer not to offer or we still haven't had a chance to test yet.
View our latest products by clicking on images below.